Clinical Rotations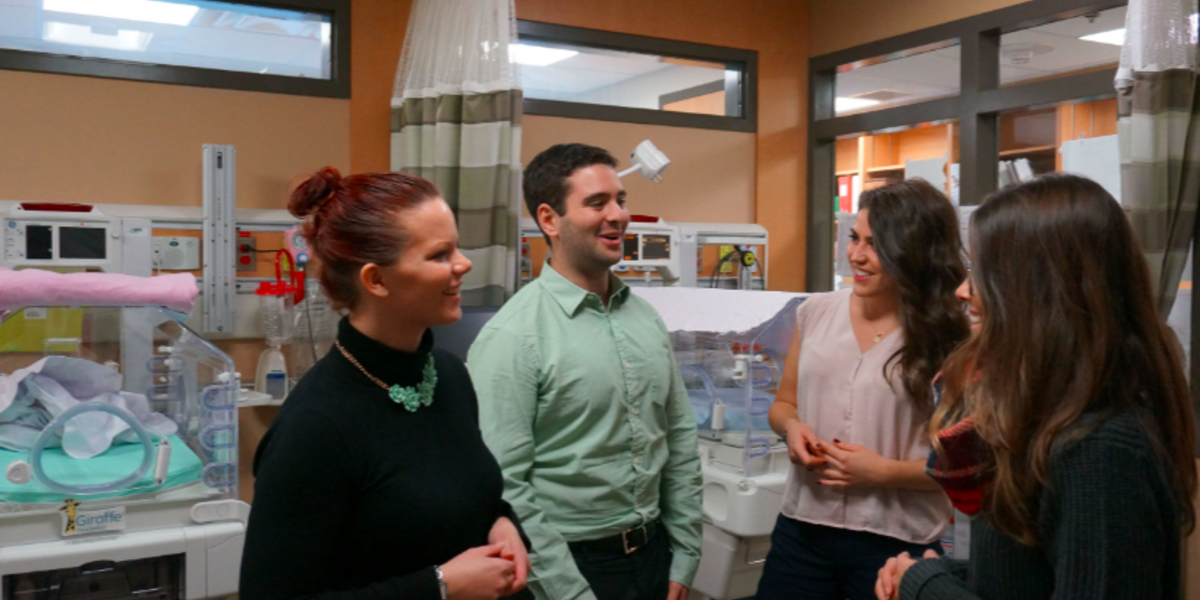 Students develop genetic counselling skills through their experiences in a wide variety of clinical training opportunities
Moreover, rotations in several university-affiliated teaching hospitals ensure that the students can participate in caring for patients and families with both common and rare genetic disorders.
The clinical training comprises two fairly distinct components: the observational component in the first semester of the first year and the participatory component throughout the program. The observational rotations appreciate the medical, financial and emotional burdens encountered by individuals/families with a genetic disorder. The clinics selected are those providing medical care for individuals/families with relatively common genetic disorders.
Beginning in the second semester of the first year and throughout the second year, students become directly involved in genetic counselling.
The students' clinical rotations take place at the following health care facilities:
The Hospital for Sick Children 

Mount Sinai Hospital 

Princess Margaret Hospital - University Health Network 

Toronto General Hospital - University Health Network 

Women's College Hospital 

St. Michael's Hospital

North York General Hospital

Sunnybrook Health Sciences Centre
Rotations are supervised by genetic counsellors, geneticists and other health care professionals who are considered experts in their fields and have experience in overseeing a variety of health care trainees.
These rotations provide students with the opportunity to participate in various specialty clinics and learn first-hand about some common genetic disorders.
Clinics Include: Autism Research Unit, Adult and Paediatric Cystic Fibrosis, Neuromuscular, Adult and Paediatric Hemoglobinopathies (Thalassemia and Sickle Cell Disease), Hemophilia, Spina Bifida and Spinal Cord, Huntington Disease Clinic and Fertility clinics.
In the second semester of the first year and throughout the second year, students will provide care and genetic counselling to patients and their families in a supervised clinical setting.
Clinics: General Genetics Outpatient and Inpatient Services, Adult Genetics, Prenatal Genetics and specialty clinics such as Cancer Clinics (Ovarian, Colon, Breast, Paediatric), Metabolic Genetics and DNA Resource/Molecular Lab.
An elective opportunity is also available.