Capstone Practicum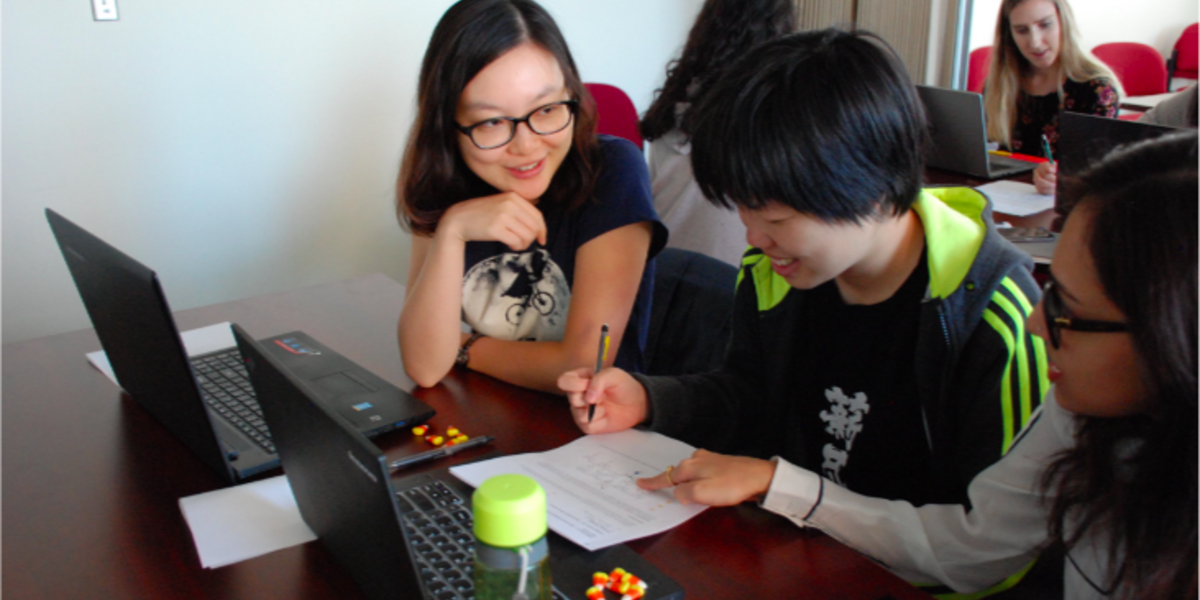 Students integrate and apply theoretical concepts and skills in a professional setting
Students in the M.H.Sc. in Medical Genomics have a diverse set of backgrounds and interests. To account for the varying interests and needs, the Capstone Practicum is either performed in Clinical or Modern Medical Genomics.
The Medical Genomics program partners with sites throughout Ontario (and the world), enabling students to work with genomics research, diagnostics, and policy leaders. Students apply to positions in the fall of their second year and complete their placement during their final semester of the program (winter semester, year 2).
During their placement, students can focus on a particular area of interest related to the field of medical genomics. The most popular positions amongst the class of 2020 and 2021 involved genomic variant analysis and bioinformatics. Students also engaged in projects focusing on R&D in the wet lab, marketing & communications, policy, strategic planning and commercial development. Placement sites include research hospitals, biotechnology companies (both large companies and startups) and government organizations.
COURSE CONTENT AND ORGANIZATION
The capstone practicum allows students to integrate and apply the theoretical concepts and skills they learned via coursework in a professional setting. The practicum provides students with a supervised experience in the professional field of Medical Genomics and exposes students to the experts who comprise this field. During the practicum in Modern Genomics laboratory-stream, students will work with a host organization/supervisor, focusing on a project in the field of Medical Genomics. Clinical stream students will engage in a practicum that is specifically related to their professional field.
The practicum takes place during the final semester of the M.H.Sc. in Medical Genomics program. Generally, students will spend 12 weeks engaged full-time with the practicum.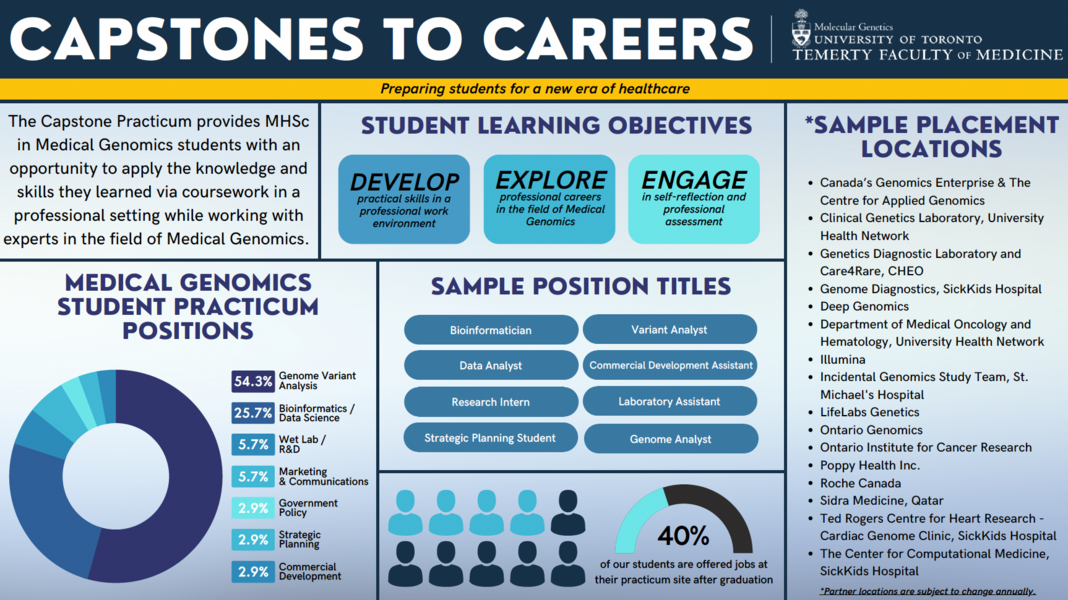 Click here to view the PDF version of the practicum infographic.
LEARNING OBJECTIVES
Integrate and apply concepts and skills learned via coursework in professional settings such as clinical diagnostic labs, clinical research labs, biotechnology companies and non-profit organizations.
Develop practical skills in a professional work environment.
Explore professional careers in the field of medical genomics.
Engage in self-reflection and professional assessment.
Students will establish their own practicum learning objectives in collaboration with their practicum supervisor. The practicum objectives are a combination of the student's personal learning objectives and the work desired by the practicum partner.

Practicum activities will vary depending on the placement and may include:
Learning and participating in the ongoing work of the partner.
Undertaking a portion of a project on behalf of a placement partner.
Producing a report or presentation for the partner.
---
COORDINATOR