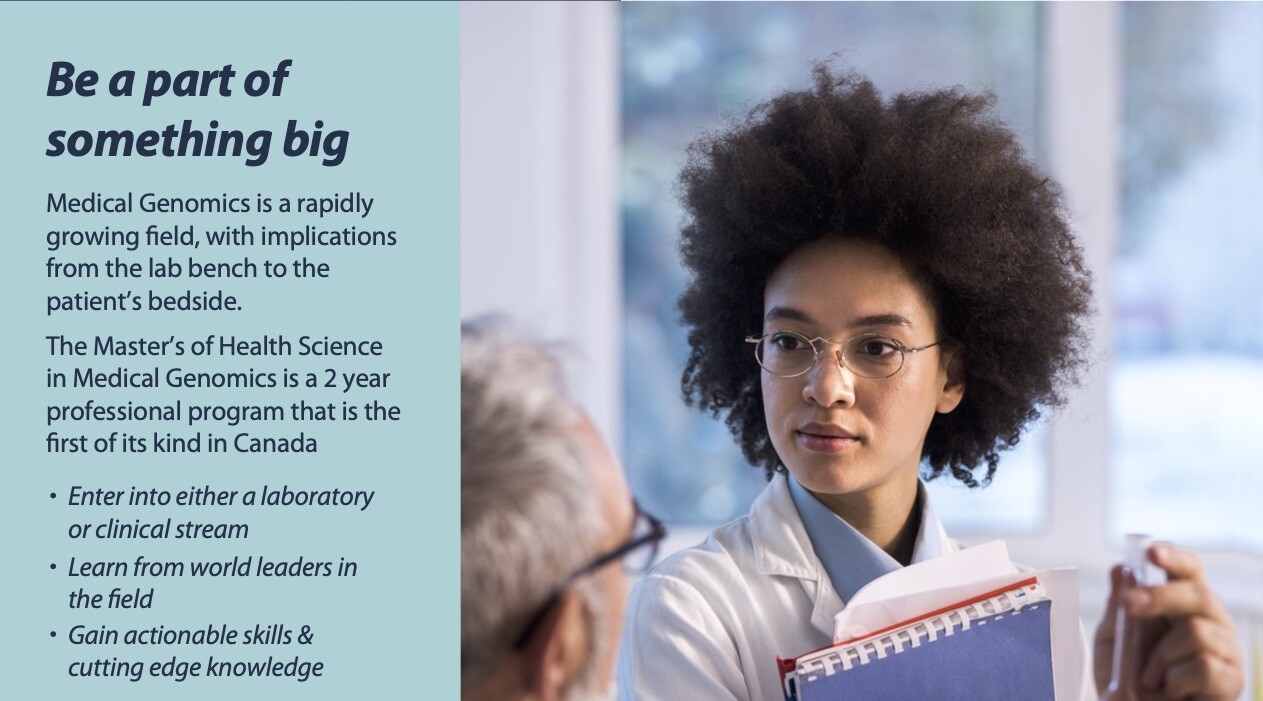 Thursday, November 10th 2022, 5:00-6:30 pm
Are you interested in a career in genomics? Would you like to strengthen your professional profile with solid knowledge and skills in modern genetics? In this info session, we will present the professional Master's program, answer your questions, and you can meet students and faculty from the Department of Molecular Genetics at the University of Toronto.
We are looking for enthusiastic and engaged students who have either a clinical or a B.Sc. background, and who are interested in pursuing a career in medical genomics. This is a full-time course-based Master's program that takes place over 20 months. Students will become well-versed in different aspects of genomics and will engage with renowned faculty and clinicians who are at the cutting edge of biomedical research, pharmacogenomics, and human genetics to recognize and address pressing questions in the field of medical genomics.
A Professional Master's Degree
The M.H.Sc. in Medical Genomics is a two-year, course-based professional Master's in Health Sciences that is the first of its kind in Canada. Focused on providing directly actionable skills and knowledge, this program is tailored to a new era of research and clinical science, providing professional skills for a world where genetic and genomic data are routinely collected and analyzed.
The professional Master's in Medical Genomics is a new, ground-breaking program, and the first of its kind. Students learn in a small cohort to prepare for a new era of healthcare.