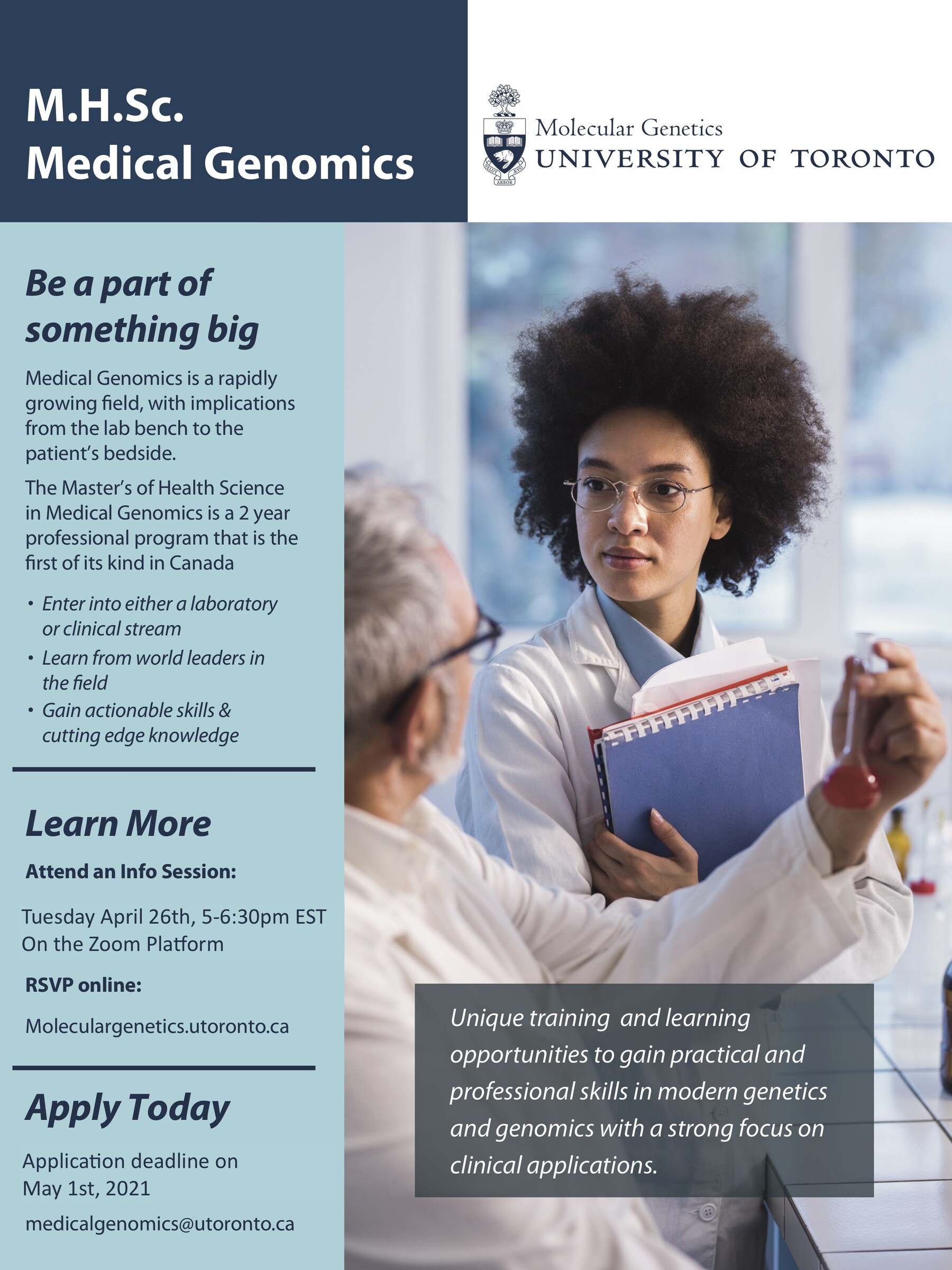 View a recording of our live info session on Youtube to hear from the Program Director Dr. Erin Styles about the program, career prospects, and the application process.
A Professional Master's Degree
The M.H.Sc. in Medical Genomics is a two-year, course-based professional Master's in Health Sciences that is the first of its kind in Canada. Focused on providing directly actionable skills and knowledge, this program is tailored to a new era of research and clinical science, providing professional skills for a world where genetic and genomic data are routinely collected and analyzed.
The professional Master's in Medical Genomics is a new, ground-breaking program, and the first of its kind. Students learn in a small cohort to prepare for a new era of healthcare.