Application Procedures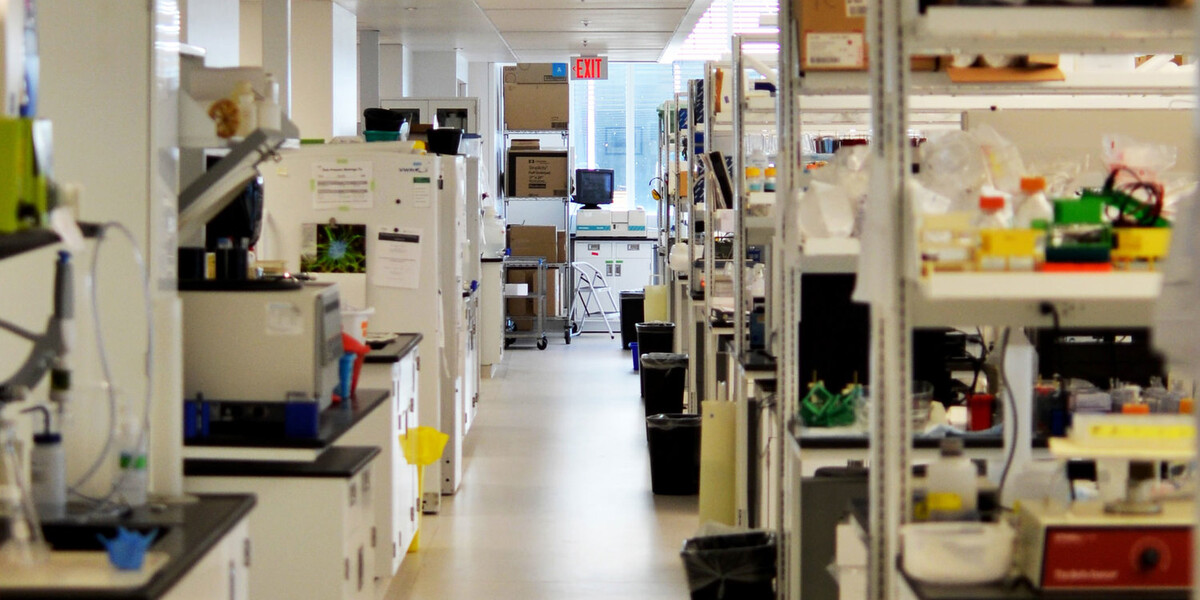 The Department of Molecular Genetics offers admission in September. There is no admission in January or May.
Application fee waived for students under exceptional circumstances
Students applying to the Department of Molecular Genetics may be eligible for a waiver of the application fee if the request is based on exceptional circumstances (e.g. applicants from regions experiencing war and civil unrest, particularly Iran, Ukraine, Afghanistan, and Syria, as well as refugee and asylum seekers).
Applicants to the Department of Molecular Genetics must first apply to the School of Graduate Studies (SGS) through the online admissions application housed on a secure server in the University of Toronto. Your application will be considered only after entering your personal and academic information in the online application, submitting the application fee, and submitting all required supporting documents.
Updated Application Procedures
Due to the ongoing Covid-19 pandemic, application guidelines and requirements have changed for application cycles with admissions in Fall 2023. Please note these changes, and adapt your application accordingly. 
We encourage students to apply, even if they could not undertake independent research in a lab due to Covid-19 restrictions. 

International MSc. applicants must secure a faculty member as a sponsor. That sponsor may serve as the third referee, but two other references are required. The sponsor must also fill out the sponsorship form found here. Please note international Ph.D applicants do not need to secure a sponsoring Faculty member prior to submitting their online application.

Letter of Intent: We currently require a more structured Letter of Intent (maximum 2 pages) that addresses:

Past and current research experience. For CGMB applicants, this must include experience in

computational biology, programming and relevant quantitative areas.

Research interests, outlining particular topics for your graduate study and faculty you may wish to work with for your thesis (and why!).

Long-term professional goals, why will performing a M.Sc. or Ph.D. in MoGen help you achieve these goals.

Clarify any details of your academic path relevant to your application.

Clarify any impact of Covid-19 on your application (this may be relevant to your research experience statement).

Many students will be interviewed by members of the admissions committee this year, especially if they have not had an independent research experience. 

Two references are required. Ideally, these would be from professors who are familiar with your performance during independent research under their supervision or your academic performance in their classes.

Transcripts are still required, and GPA guidelines are still in effect.
Required Supporting Documents
Before you start, download the Applicant Checklist. Use this checklist as a reference when completing your application to ensure that you are submitting all required documents and that they are in the correct format.

International MSc. Applicants only – A faculty sponsor must also fill out the sponsorship form found here.

A minimum of two reference reports from professors or lab heads who know you, your work/study habits, and your research capabilities.  At least one of the letters should be from a professor who has supervised you directly in a laboratory setting in which you performed an independent research project.  Letters typically describe the relationship of the referee to you, the research project(s) you undertook, and a candid assessment of your intellectual capacity, aptitude for laboratory research, ability at interpreting and presenting scientific data, motivation, organizational habits, and communication and interpersonal skills.  Any additional information that will inform the admissions committee regarding your suitability for postgraduate education and a career in research is welcome.

A third letter is optional but may be helpful.  It can be from someone less familiar with your research skills - for example, a professor who knows you from a course, but not in a research capacity; a non-faculty researcher who has worked with you, a former employer or work term supervisor, etc.  These letters should nonetheless address your attributes that are relevant to graduate study in Molecular Genetics.

A scan of your unofficial transcripts (submitted online). Official transcripts are not required at this point.

Your CV (submitted online).

A letter of intent (submitted online). This letter should briefly describe your previous research experience, outline your future goals, and research interests (e.g. tell us which professors in our department you would be interested in working with and why).

English Facility Exam score (only students who have completed their post-secondary education in a language other than English or French).
All documentation must be submitted online by the document deadline date. 
Detailed Instructions
Log in to the online application at https://admissions.sgs.utoronto.ca/apply/

If you are a first-time applicant, click the link to Create an Account to begin your application. You will receive a verification code via email as part of the account creation process. After entering your verification code, you will create a password for your account.

You may save and return to the application at any point in the process.

You will be required to enter information for [# of referees] referees. Your referees will automatically receive a notification email that they have been requested to complete a reference for your application, along with instructions to submit their reference letter in the application system.

If you need to change your referees, please get in touch with the graduate administrator.

If you need to send a reminder email to your existing referees, you can do so through your applicant portal after submitting your application.

To view the status of your application, including outstanding requirements, please log in to your account to view your applicant status portal.

You can upload application materials, including unofficial transcripts, statements of intent, writing samples, and more, through your applicant status portal after submitting your application.

A valid email account is needed to complete the online application, as the University will correspond with applicants using email. Enter your personal data and contact information on the SGS online application and an applicant identification number (Applicant #) and a secure password will be emailed to you. You can leave and return to your application at any point. Note: You cannot change personal data after the application fee is paid.

Be prepared to submit contact information for TWO referees. A THIRD referee is optional, but you must have this information on hand if you wish to provide a third reference. Be sure to inform your referees that you are doing this and that the University of Toronto School of Graduate Studies will be contacting them by email. An institutional email address is required for each of your referees. If one or more of your referees does not have an institutional email address, please contact mgy.info@utoronto.ca, providing the referee's name, title, institution, phone number, relationship to you, and a non-institutional email address. NOTE: all applications are reviewed electronically; therefore hard copies of reference letters cannot be accepted.

Pay the application fee of $125 Canadian. This fee is non-refundable. The School of Graduate Studies (SGS) must receive your application fee before the Department of Molecular Genetics will review your application. When you have submitted the fee you will be able to check the status of your application. Please allow time for processing the payment by the School of Graduate Studies.
The application fee can be paid online by VISA or Mastercard. This payment method is secure as the transaction is handled by Mirapay, a third party authorized by VISA and Mastercard. Mirapay provides the School of Graduate Studies with payment confirmation only. SGS and the University of Toronto will not have access to your credit card information. Please note that the process requires that popup blockers on your web browser be disabled.

You will be asked to submit one electronic or scanned transcript from each post-secondary institution you have attended. Scanned copies must be up to date and must contain the transcript legend (usually printed on the back of a paper transcript). Transcripts submitted without a legend will not be accepted. For transcripts that are not in English, an English translation must be provided. The admissions committee will make a decision about your application based on the scanned transcript. Please ensure that the file is complete and readable before submitting it. You will not be required to submit official paper copies of your transcripts until after the committee has made its decision. If admitted, you will be required to submit an official transcript; verification of your paper transcript will be a condition that must be satisfied before registration.

Once you have paid your application fee, you will be able to upload other supporting documents. A letter of intent must be submitted electronically through the online application system. Please save your file as a .pdf before uploading it to your online application.

A Curriculum Vitae or Resume that briefly outlines all of your previous education, work experience, and interests, must also be submitted electronically through the online application system. Please save your file as a PDF before uploading it to your online application.

If your primary language is not English and you graduated from a non-Canadian university where the language of instruction and examination was not English, you must submit acceptable English language facility test scores. Applications with test scores that do not meet the minimum requirements will be rejected. Minimum scores must be achieved at the time of application. For more information on acceptable tests and minimum score requirements see Language Requirements. Test scores are reported electronically to the university at your request. Use the institutional code 0982-00.
**Applications missing any of the above components will be considered inadmissible.
Application fee waiver
Applicants may request an application fee waiver, which will be considered on a case-by-case basis. If approved, the Department will pay the application fee to the University (currently $125 CAD). As funds are limited, the Department will only issue fee waivers if (a) the request is based on financial need or exceptional circumstances (e.g. applicants from regions experiencing war and civil unrest, particularly Iran, Ukraine, Afghanistan, and Syria, as well as refugee and asylum seekers), and (b) the process below is followed:
Confirm that you meet the minimum admission requirements for the program.
Contact a member of the graduate faculty and ask them to confirm with our office that your knowledge and training appear sufficient to enable you to succeed at academics and research in the department. Research degrees require finding a lab to support you after the rotation period. We recommend reading faculty research profiles, identifying someone who will appreciate your accomplishments, and including your CV and transcript in an introductory email that explains why you are qualified and will succeed in our department. Faculty receive many such requests, may not respond to what appear to be bulk emails, and may not respond at all if they are not taking students. Please use the subject line "Student interested in ____ requests support for an admission fee waiver". Fill in the ____ with a topic or research area, to indicate that you know who you are writing to, and what they work on. (You will be under no obligation to rotate with this faculty member or join their lab).
Fill out the first part of the SGS application form, including the CV, transcript, and language proficiency.
Contact mgy.info@utoronto.ca to formally request the admission fee waiver.

If the fee waiver is approved, you can then submit the full application, which will undergo the standard review process.