Congratulations, Canada Research Chairs!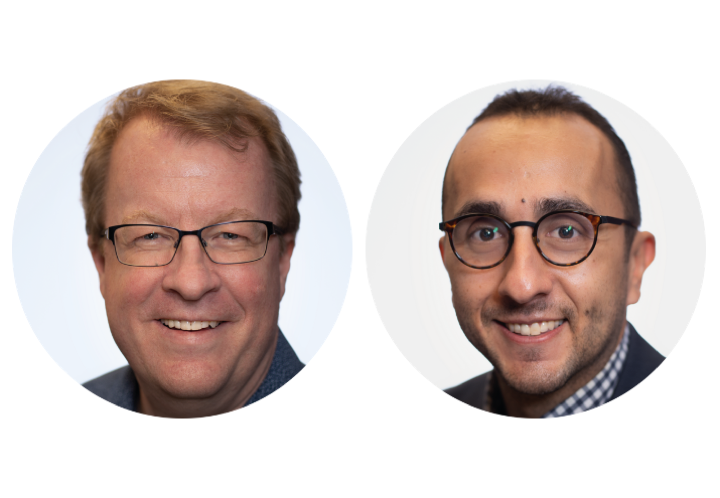 Molecular Genetics professors Dr. Scott Gray-Owen named Tier 1 chair in infectious immunopathogenesis, and Dr. Rafael Montenegro Burke Tier 2 in functional metabolomics and lipidomics. We congratulate the two successful scientists.
Scott Gray-Owen was named a new tier one chair in infectious immunopathogenesis. His research aims to understand how pathogens such as bacteria and viruses infect their hosts and evade the immune response. In 2021, Gray-Owen was named the inaugural director of a new, forward-looking initiative at U of T called the Emerging and Pandemic Infections Consortium (EPIC), which seeks to combat new infectious diseases and prevent the rise of future pandemics. In that role, he also oversees U of T's Combined Containment Level 3 Unit, a biosafety facility at the Temerty Faculty of Medicine that enables researchers to conduct research on certain pathogens.
Rafael Montenegro-Burke, a metabolomics researcher at the Donnelly Centre, became tier two Canada Research Chair in functional metabolomics and lipidomics. His lab focuses on the development of strategies for metabolite discovery and characterization, investigating their impact on cell function in health and disease.
Read more about the 2023 Canada Research Chairs here.