Five Questions for Kyle Turner: MoGen's New Learning Strategist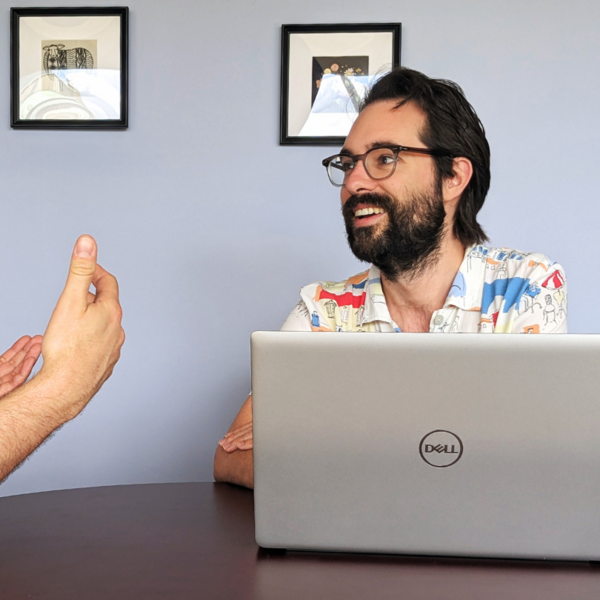 As part of our ongoing efforts to improve the academic journey of our graduate students, we are excited to introduce Kyle Turner as our new Learning Strategist. His focus is to help graduate students achieve success by collaborating closely with our graduate coordinator team.  We asked Kyle about his role and vision for enhancing the graduate student experience within the Department of Molecular Genetics. Below are his answers:
What is a Learning Strategist?
A Learning Strategist supports students in developing and using academic skills. In a graduate context, those key skills might include time management, organization, and goal setting, as well as skills in reading, writing, and presentation.
Many Learning Strategists operate out of central offices like Academic Success, but unique to my role, I'm embedded directly in our department, allowing me to get to know our students and our programs much more deeply. My role here also includes keeping an eye on student progress, collecting student feedback, creating and updating resources, and working with departmental leadership as part of the administration team.
Who should come to talk to you? What can you help with?
I'm available to all graduate students in our department, whether you've just started or you're graduating soon. As I described above, I'm here to help students develop academic skills that work for them. We can chat about all the things happening around the science—I can't help with library preps, but I can talk about how to balance them with reading and writing, or how to stay motivated when things don't go well. I'm here to support students who feel like they're having trouble overcoming challenges, or students who simply want to try some new strategies.
I'm also available to answer questions about program requirements or supports, and to help students map out the milestones of their degree. We can also look ahead to what next career steps are coming after graduation. Finally, I'm here to help with wayfinding the many offices, programs, and supports that exist at U of T outside of our department.
If you're ever asking yourself, "Is that something Kyle can help with?", just ask! If I can't, I'll do my best to figure out who can.

Kyle Turner
What are you hoping to achieve at MoGen?
There are a lot of specific projects that I'm excited to be involved in, like creating new resources to help students plan out their degrees and prepare for major milestones. But above all, my hope is that whenever students aren't sure what to do or are feeling stuck, they always feel like there's someone that they can reach out to. We have a great ecosystem of support here in the Department and at the University, and I want students to feel empowered to tap into what they need to be successful and happy during their time here.
What is your background?
My background is originally in biology, though with a slightly different flavour: my undergrad and MSc were in Ecology & Evolutionary Biology here at U of T. I worked for several years as a tech and lab manager at U of T and Harvard, and I found that what I enjoyed most about those roles were the opportunities that I had to work with grad students and support them through the inevitable ups and downs of their degrees. This prompted me to take on a role at U of T's Centre for Teaching Support & Innovation, which was a great crash course in the mechanics of teaching and learning. I always hoped to bring what I was learning there back to the world of biology, and so I was thrilled when Molecular Genetics created this role.
What else do you want us to know?
I'm not here to judge. I know grad school can be tough, and no matter what the situation is, I want students to know that they can be open about what's going on and we can figure it out. I'm also not here to tell students what their goals should be or to steer them towards a particular career path. Working with me is a collaboration: We identify what you want to achieve and figure out what you could do to get there. Whether you do that is up to you. I am here to support you, so if you'd like to chat, reach out!
We are excited to have Kyle as part of our team. His dedication to supporting students and his collaborative approach make him an asset to the Department of Molecular Genetics. If you ever find yourself in need of guidance or simply want to chat, don't hesitate to reach out to Kyle at mogen.learning@utoronto.ca