John Dick
Molecular Genetics
PhD, FRS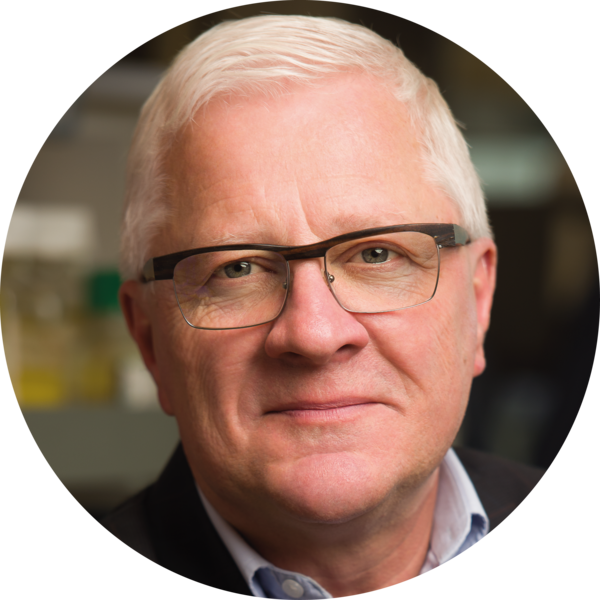 Location
Princess Margaret Cancer Research Tower, MaRS Centre
Address
101 College Street, Room 8-358, Toronto, Ontario Canada M5G 1L7
Research Interests
Bioinformatics and computational biology, Cancer, Developmental biology, Disease models, Epigenetics and epigenomics, Single cell and spatial biology, Stem cell biology
Summary of Previous Research
The development of xenograft assays. Dr. Dick developed the first system, modeled after clinical transplantation, for transplanting human hematopoietic cells into immune-deficient mice with resultant multilineage repopulation of murine hematopoietic tissues. He also developed the first xenograft models of human leukemia (B-ALL, AML, CML). This xenograft assay is accepted worldwide as the "gold standard" for detecting human HSC and LSC and is used to evaluate many therapeutics leading to more effective clinical trials.

The elucidation of the roadmap of human hematopoiesis and isolation of human HSC. Dr. Dick has provided insight into the composition and heterogeneity of the human HSC pool. His team has uncovered a novel sorting approach that was combined with single cell functional assays and culminated in the first isolation of near-pure populations of ten human HSC and progenitor fractions. Transcriptional profiling of these populations has yielded the first comprehensive analysis of the molecular regulation of early fate determination in human hematopoiesis. The isolation a single HSC capable of regenerating the entire blood system represents an achievement that will advance our understanding of human HSC biology, as well as enable substantial improvement in the clinical application of HSC-based therapies
The unification of CSC and genetic diversity models of tumour heterogeneity. The CSC and genetic evolution models describing tumour cell heterogeneity have often been viewed as mutually exclusive. Dr. Dick challenged this view and showed that leukemia-initiating cells (L-IC) are genetically diverse and evolve through complex evolutionary lineage relationships. This sets the stage for a unified view of cancer that accommodates both heterogeneity models.  
Current Research Projects and Goals
The long-term goal of our research program is to elucidate the mechanisms underpinning the stemness state of human hematopoietic stem cells (HSCs) and leukemia stem cells (LSCs) and to transform these findings into new therapies and biomarkers. Simply put, guided by these fundamental research questions:
What makes a stem cell a stem cell?
Which stem cell properties are shared between HSCs and LSCs?
Which are different?
How do HSCs transform into LSCs?
Specifically, we are
1) Aiming to refine our new AML classification framework and advance it into clinical testing. By deploying the new hierarchy classification biomarkers on remission cells recovered from patients who are poised to eventually relapse, our research will unlock a new opportunity to consider clinical trials to prevent relapse through earlier targeting of relapse-fated LSC. (Funded by Ontario Institute for Cancer Research, Pre-Clinical Acceleration Translation Award; CIHR Foundation grant; CCSRI)
2) Advancing the mechanistic understanding of human leukemic processes and providing rich avenues of clinical translation, including the development of candidates for therapeutic targeting and novel biomarkers of relapse-fated subclones that permit monitoring of patients at risk for relapse. Our ultimate goal is targeting minor relapse-fated subclones while they remain vulnerable before they engender further mutational progression resulting in therapy-resistant relapse disease. (Funded by Terry Fox Research Institute, Program Project Grant; CIHR Foundation grant; CCSRI)
3) Focusing on age-related clonal hematopoiesis and cardiovascular disease by a) defining the specific genetic features that distinguish individuals with ARCH that are linked to increased risk of CVD with those of individuals with ARCH but who do not progress to CVD; b) investigating blood samples banked from individuals identified with ARCH-CVD risk and undertake single-cell transcriptional and epigenetic analysis of defined HSC, progenitors and mature lineage cells to determine the mechanism of how the specific features of ARCH-CVD perturb normal blood development to contribute to eventual CVD disease. (Funded by Medicine by Design, University of Toronto, Canada First Research Excellence Fund, Cycle 2 Award)
Courses
Awards
1997 Michael Smith Award for Excellence - Medical Research Council of Canada
2000 Robert L. Noble Prize for Excellence in Cancer Research-National Cancer Institute of Canada
2002 5th Boerhaave Medal-Leiden University- Netherlands
2002 Canada Research Chair in Stem Cell Biology, University of Toronto
2004 Fellow of the Royal Society of Canada, Academy of Sciences
2005 William Dameshek Prize, American Society of Hematology
2007 Don Metcalf Award, International Society of Experimental Hematology
2007 Premier's Summit Award in Medical Research, Province of Ontario 2007 Diamond Jubilee Award (with JE Till, EA McCulloch), CCSRI
2008 48th Annual AACR-G.H.A. Clowes Memorial Award, The American Association for Cancer Research
2009 Men of Distinction Award, Israel Cancer Research Fund of Toronto
2009 Clifford Prize for Cancer Research, Centre for Cancer Biology, Uni. of Adelaide, Australia
2009 E. Donnall Thomas Prize, American Society of Hematology
2013 Outstanding Achievements in Cancer Research, Canadian Cancer Research Alliance
2014 Fellow of the Royal Society of London, United Kingdom
2016 Gold Leaf Prize for Discovery, Canadian Institutes for Health Research (CIHR)
2016 Fellow of the AACR Academy, (American Association for Cancer Research) USA
2017 International KFG Research Prize, Rigshospitalet, University of Copenhagen, Denmark
2017 Tobias Award, The International Society for Stem Cell Research (ISSCR), USA
2017 KEIO Medical Science Prize, Keio University, Japan
2018 Special Achievement Award, Miami Winter Symposium, Miami, USA
2018 Richard Hill Mentorship Award, Princess Margaret Cancer Centre, Toronto, Canada
2018 ASH Mentor Award, The American Society of Hematology, USA
2019 ISSCR Award for Innovation, International Society for Stem Cell Research (ISSCR), USA
2019 Dr. Chew Wei Memorial Prize in Cancer Research, University of British Columbia (UBC)
2020 Pezcoller Foundation-AACR International Award for Extraordinary Achievement in Cancer Research
2020 International Member of the US National Academy of Medicine (NAM)
Cross-affiliations
Princess Margaret Cancer Centre