The Future of MoGen Research
Award News
Celebrating the Recipients of the University of Toronto Excellence Award (UTEA)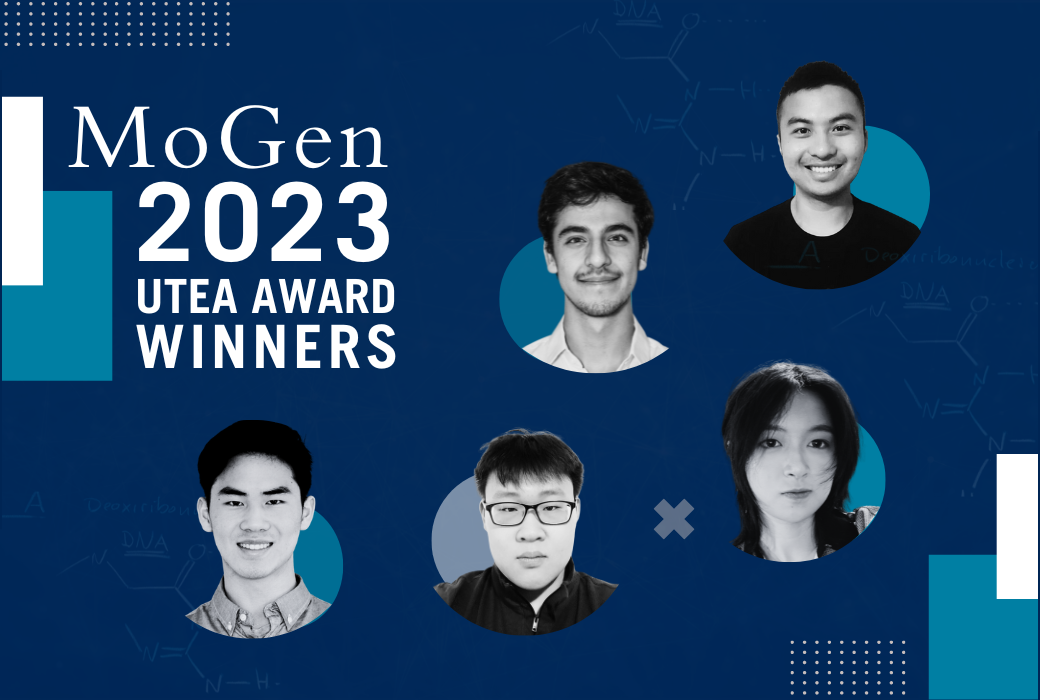 The Department of Molecular Genetics is pleased to congratulate six of its undergraduate students who have been awarded the University of Toronto Excellence Award (UTEA). The selected students will join the department for the summer research program for 14 whole weeks during the summer term. This award allows students to collaborate with faculty members on research projects and gain valuable hands-on experience in their field of interest. By enhancing their formal coursework experience, UTEA recipients are better prepared for future careers in their research field.
Below are the award recipients and their respective supervisors:
Supervised by Dr. Ian Scott, Yan Qin is investigating the role of conserved cardiac enhancers in congenital heart disease.

Supervised by Dr. Leah Cowen, Timothy Ruo Wei Wang is investigating Candida albicans genes required for growth at febrile host temperatures.

Supervised by Dr. Thomas Hurd, Jiaqi Li is studying the mechanisms that maintain mitochondrial genome integrity using long-read sequencing approaches.

Supervised by Dr. Aaron Reinke, Jessie Liu is exploring the role of host metabolism on a parasite with a minimal eukaryotic genome.

Supervised by Dr. Yun Li, Juan Pablo Escorcia Dominguez is investigating human hippocampal stem cells using hPSC-derived cultures.

Supervised by Dr. Brian Kalish, Wuxinhao Cao is characterizing oligodendrocyte precursor cell heterogeneity.
We would like to take this opportunity to thank the faculty and chair members involved in the application process and wish the selected students all the best in their research endeavours this summer.
Please visit our summer research webpage for more information about the UTEA program and how to apply.